Keepsake Memory Quilt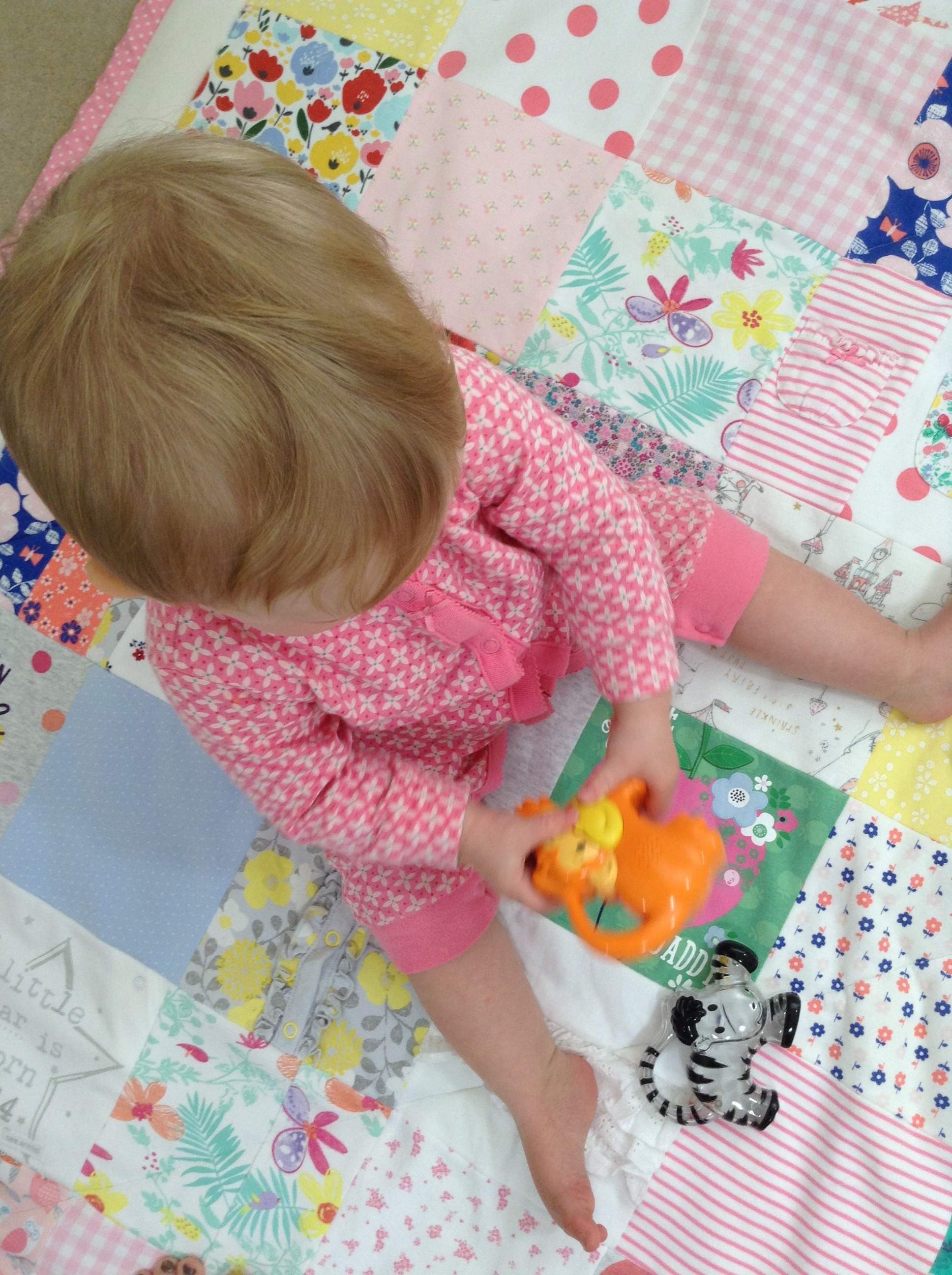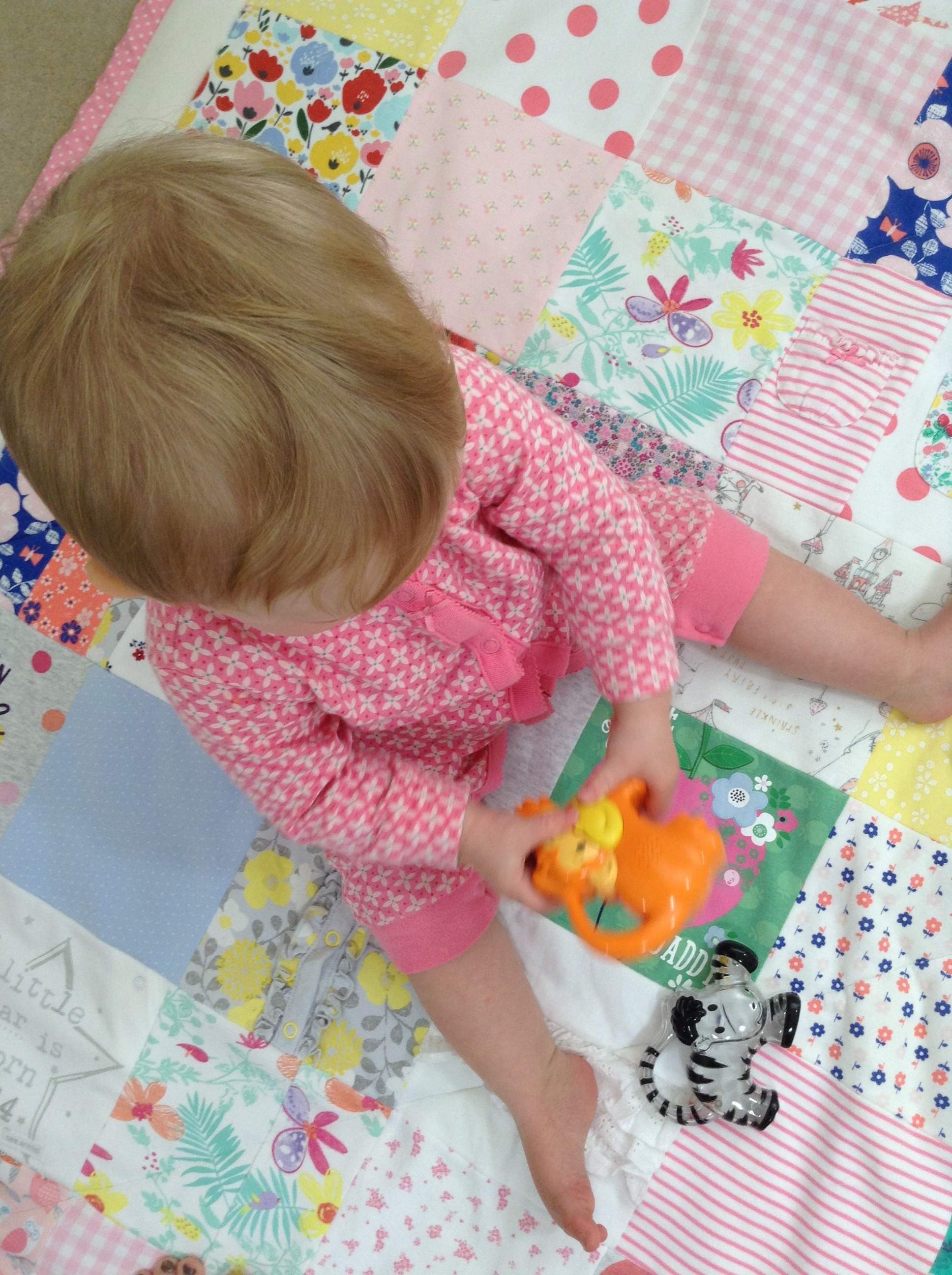 Keepsake Memory Quilt
Made Just Sew Keepsake Memory Blanket / Memory Quilt
Do you have bags of old baby clothes stored away, too scared to throw them out as they hold too many precious memories? Why not turn them into something to keep and love forever?
Each bespoke Memory Quilt is individual and as special as the little person who once wore the clothes, carefully handcrafted and created just for you.
EACH QUILT HAS THE OPTION TO HAVE A PERSONALISED SQUARE EMBROIDERED INCLUDED IN THE PRICE! simply add the details you would like to be embroidered into the comments box when you place your order.
Each quilt measures:
90 x 120cm for cot size (£85 + postage)
120 x 180cm for single size (£115 + postage)
180 x 180cm for a double size (£195 + postage).
The quilts have a patchwork of your beautiful baby clothes on the top and a soft fleece for the back, sandwiched with a wadding filling which is sewn/quilted altogether. This is then all edged with complimentary cotton fabric, which is hand sewn on the back to conceal all stitches. The end result is a very luxurious quilt - truly special and unique. Something very special to keep and forever bring back wonderful memories. Every quilt also comes with a natural cotton draw string bag.
So how does it work? Purchase your quilt and include your email address in the comments. I will send you a confirmation email with details of what you will need to do, how many items of clothes you will need to send, an attached check list and who to send them to. Simply print and fill out the form and return it with your clothing.
You will receive an email to confirm your package has arrived, along with an order number and estimated date of delivery. It usually takes 4 to 6 weeks to carefully hand make your quilt and send it back to you. It is a process that cannot be rushed as each quilt is totally unique and takes time to carefully choose, cut out and create your personal quilt.
Any questions or queries please message us, we will be more than happy to help.
Each quilt is machine washable at 30 degrees, but we recommend you dry flat and do not tumble dry due to the delicate nature of the clothes used to make the quilt.
PRODUCT AND SAFETY INFORMATION
PLEASE NOTE, THESE ARE NOT TOYS
The Made Just Sew Keepsake Memory Bears do not carry the CE Mark due to the nature of the fabric, which can often be delicate items from well-worn clothes. They are made from recycled clothing/fabric/material provided by the customer and therefore do not conform to the EN71 EU Safety Standards 2011. However – we make the necessary steps to ensure that the Keepsake Memory Bears have been made with "due diligence".
All Keepsake Memory Bears are lovingly handmade and stuffed using new non-allergenic washable polyester filling, complying with Fire Safety Standard BS5852, cleanliness BS1425, suitable for BS5665.
MADE JUST SEW KEEPSAKE MEMORY BEARS ARE STRICTLY ADULT COLLECTORS KEEPSAKES, FOR ADULTS TO CHERISH ONLY AND ARE NOT SUITABLE FOR CHILDREN UNDER THE AGE OF 14.